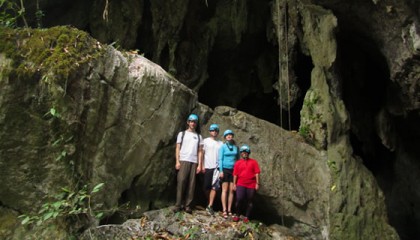 This one-stop kayaking and caving adventure package at Semadang River is one of the kind adventures in Kuching.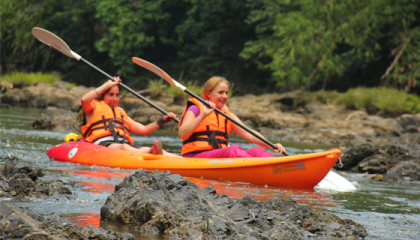 Come and join us to discover the tranquility of rainforest, sights of limestone, fondle with the fishes and pump up the adrenaline as you paddle along the Sarawak River.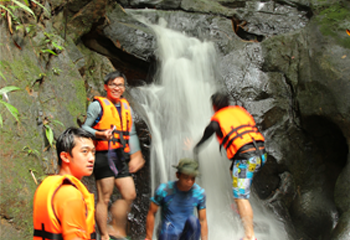 This value for money kayaking package allows you and your friends to enjoy and experience the trip while saving money.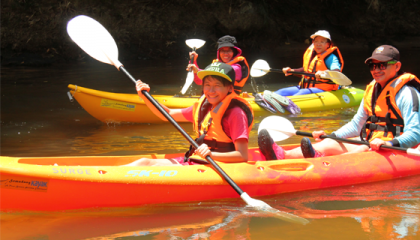 Treat your family and yourself with fun-filled kayak adventure and money saver package! Paddle leisurely and savor the peace and tranquility of the rainforest.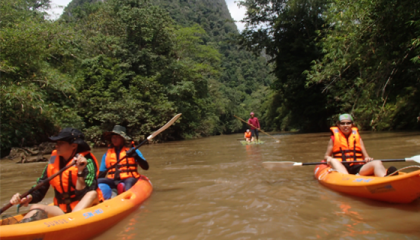 Where else can you get the chance to experience kayak and rafting in the same trip with super money saver? Kayaking + Rafting + River Fish Feeding = Pure Fun & Adventure!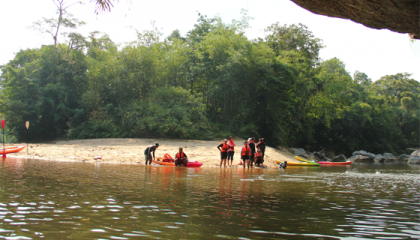 Tagang is a river conservation program to maintain the fresh water fisheries species in Semadang river. Be part of this program and get closer look at the fisheries by joining our river fish feeding session.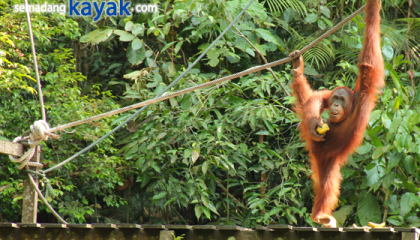 Start the adventure with a visit to Semengoh Wildlife Center to see the Orang Utans at feeding time.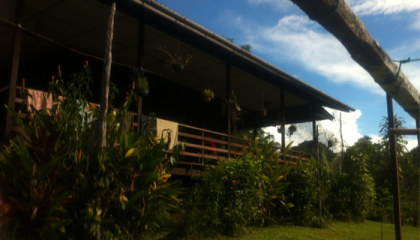 Kura kura Homestay. A true jungle guesthouse located next to Kuching Sarawak river, a paradise surrounded by the rain forest of Borneo, Malaysia.